ReX-T Pattern Detail window
How to use the Pattern Detail Window of the library.
When you click on a pattern in the library, a window opens with more detail about the pattern selected. This window will enable you to see the full details of the pattern, description or example which in the library might have been abbreviated. A pattern which was distributed as part of ReX-T cannot be edited.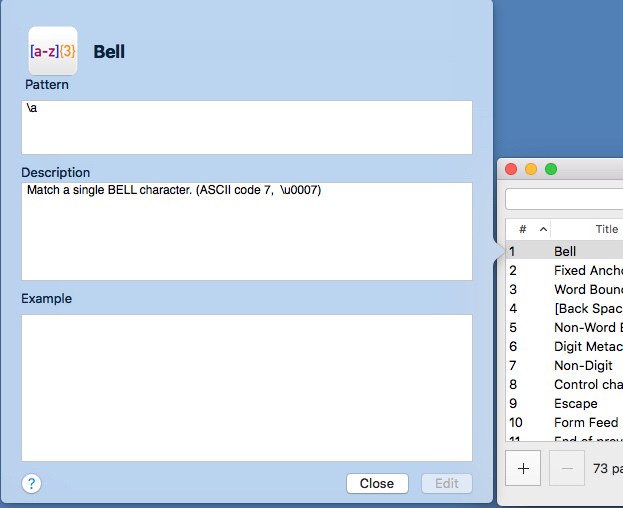 For patterns you have created, the icon will have a "User" imprint and the edit button will be enabled (see below).

If you wish to edit the pattern or its description, click the edit button.
Edit
If enabled, opens the edit window. If not enabled, the pattern was distributed with the program, and cannot be edited.
More Information